If you've ever had extra inventory taking up space in your warehouse, it might be a good idea to think about turning a profit on it. But it's important to carefully assess your inventory before diving into excess sales. To ascertain its value and establish an appropriate asking price for potential purchasers, having it evaluated is one useful strategy.
This article will describe the method of valuing surplus stock and emphasize its advantages. We will also demonstrate how technology might improve the effectiveness and precision of this assessment. Let's get started on the path to properly valuing and reselling your surplus things at a profit.
Steps to Appraise Your Surplus Stock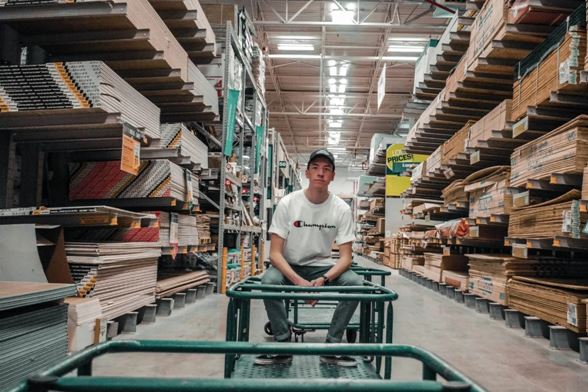 Step 1: Take a Detailed Inventory
The first step in pricing your excess stock is to take a complete inventory of every item you have. This involves going through each item and noting its condition, quantity, and any relevant specifications or information. By creating a complete inventory list, you'll have a clear knowledge of what you're working with.


Step 2: Research Market Trends and Prices
The cost of comparable products and market trends should then be thoroughly investigated. To estimate the value of your excess goods, look at internet marketplaces, trade journals, and rival pricing. Remember that elements like demand, seasonality, and competition can have an impact on prices.
Step 3: Assess Condition and Quality
Pay great attention to the condition and quality of each item when evaluating your excess stock. Do any indications of wear or damage? Is the container whole? Think about utilizing a grading scale (such as A+, A-, or B) to classify items based on their state. This will make it easier to estimate their value precisely.
Step 4: Consult Experts or Appraisers
Consider consulting specialists or qualified appraisers who specialize in your business if you're unsure how much to value specific things or if you need a professional opinion on uncommon or speciality products within your surplus stock. They can offer insightful information on the current market worth of particular things.


Step 5: Calculate Total Value
It's time to determine the entire value of your excess stock once you've acquired all the essential details regarding each item's quantity, condition, market trends/prices, and expert comments if necessary. Add up the prices of each item while accounting for any applicable bulk discounts or package offers.
You'll be well-armed with precise knowledge about the value of your inventory by carefully following these instructions for valuing your excess stock before selling it off, setting yourself up for success when haggling pricing with possible purchasers!
Benefits of Appraising Surplus Stock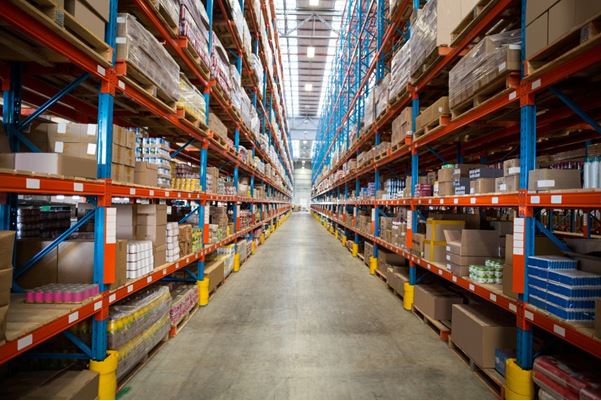 The main goals of any business are to maximize profits and reduce losses. One method to do this is to appraise your excess inventory before you sell it. Conducting a thorough appraisal has a number of advantages.
You can ascertain your surplus stock's market value by appraising it. You can set reasonable rates that will draw interested customers by thoroughly evaluating the caliber, condition, and demand for each item. This helps to guarantee that you don't overcharge for products that might not sell well or undersell priceless items.

Your surplus stock's hidden diamonds can be found with an assessment. Items that are missed or forgotten occasionally could be highly valuable or in demand by particular customer segments. You can capitalize on these hidden jewels' value and make more money by thoroughly examining them.
You have the opportunity to streamline your inventory management processes by conducting a thorough appraisal. It provides details on the goods that regularly go unsold or experience low sales. With this knowledge, you may make informed choices about future inventory replenishment to avoid unnecessarily accumulating excess.
Maintaining accurate financial records and tax filing are both aided by appraising before you sell surplus stock. Knowing your assets' exact value makes it simpler to meet accounting obligations and easier to anticipate and budget for future operations with greater accuracy.
By providing transparent pricing based on fair market values rather than arbitrary numbers, a well-executed evaluation promotes client satisfaction. Businesses can create lasting relationships and establish loyalty by using fair pricing strategies to instil trust in their clients. This ultimately increases the likelihood that sales will occur.
Utilizing Technology for Accurate Appraisals
Modern technology has made it possible for firms to swiftly and properly estimate their excess inventory.
In the field of testing, AI is a new technology. The worth of extra inventory can be calculated using its algorithms, which can examine a lot of data and take into account elements like market demand, historical trends, and rival prices. This eliminates human error and results in a more objective assessment. Now that technology has advanced and there is inventory management software, businesses can make precise assessments. These solutions make it possible to track inventory in real time and offer insightful information about its current value and potential profitability. Businesses can decide when and how much to sell their excess inventory by using this information.
Online markets have made it easier than ever to reach potential customers for surplus goods. By leveraging these platforms, businesses may reach a wider audience and improve their chances of selling their excess inventory quickly.
The use of technology for surplus stock appraisal has many advantages, including accuracy, efficiency, and higher profitability. By embracing these advancements in your appraisal process, you can ensure that you are making informed decisions about your surplus inventory while maximizing your returns.
Conclusion
In order to effectively manage inventory, it's critical to regularly evaluate the value of extra stock. This enables you to stay current with market trends and modify prices as necessary. Selling extra inventory can be profitable if done well. The selling process can be streamlined and idle products can be turned into assets that generate income by utilizing technology for precise evaluations and recognizing the advantages of appraising excess stock.
So don't waste worthwhile resources! Before putting your extra merchandise up for sale, give it a thorough appraisal because you never know what hidden gems might be there. Start now to increase profitability by effectively managing your surplus stock!